Concert Announcement: Hawksley Workman
Photo Credit: Vanessa Heins
Our team at young & free press is excited to announce that we are partnering with the Elgin Theatre Guild to present Hawksley Workman at the Princess Ave Playhouse in St. Thomas on Monday, May 20th – the perfect way to finish off the May long weekend! Back in 2013, Workman sold out the venue on his first visit to the Railway City, and now he is returning to showcase songs from his new album, Median Age Wasteland, which is set for release on Friday, March 1st.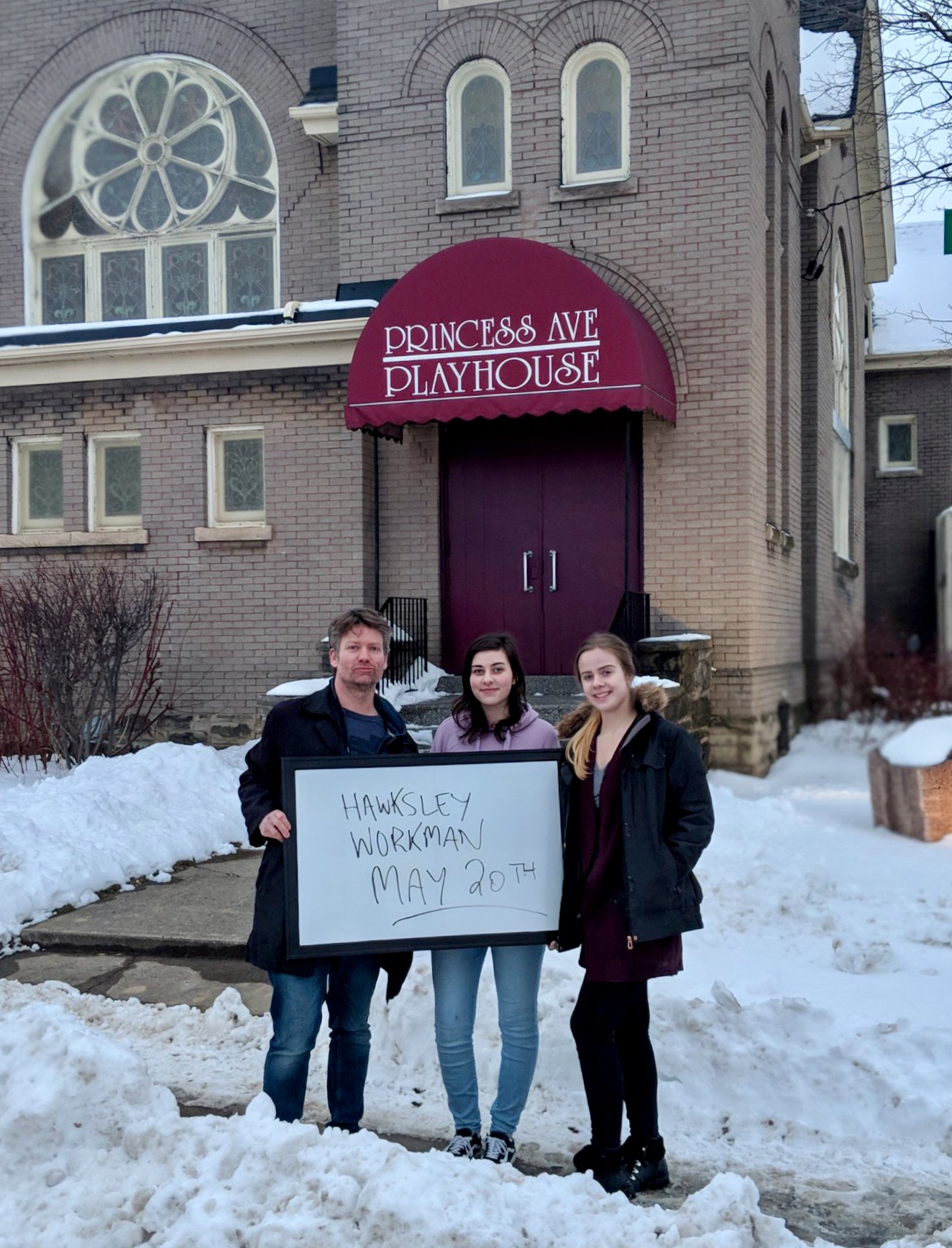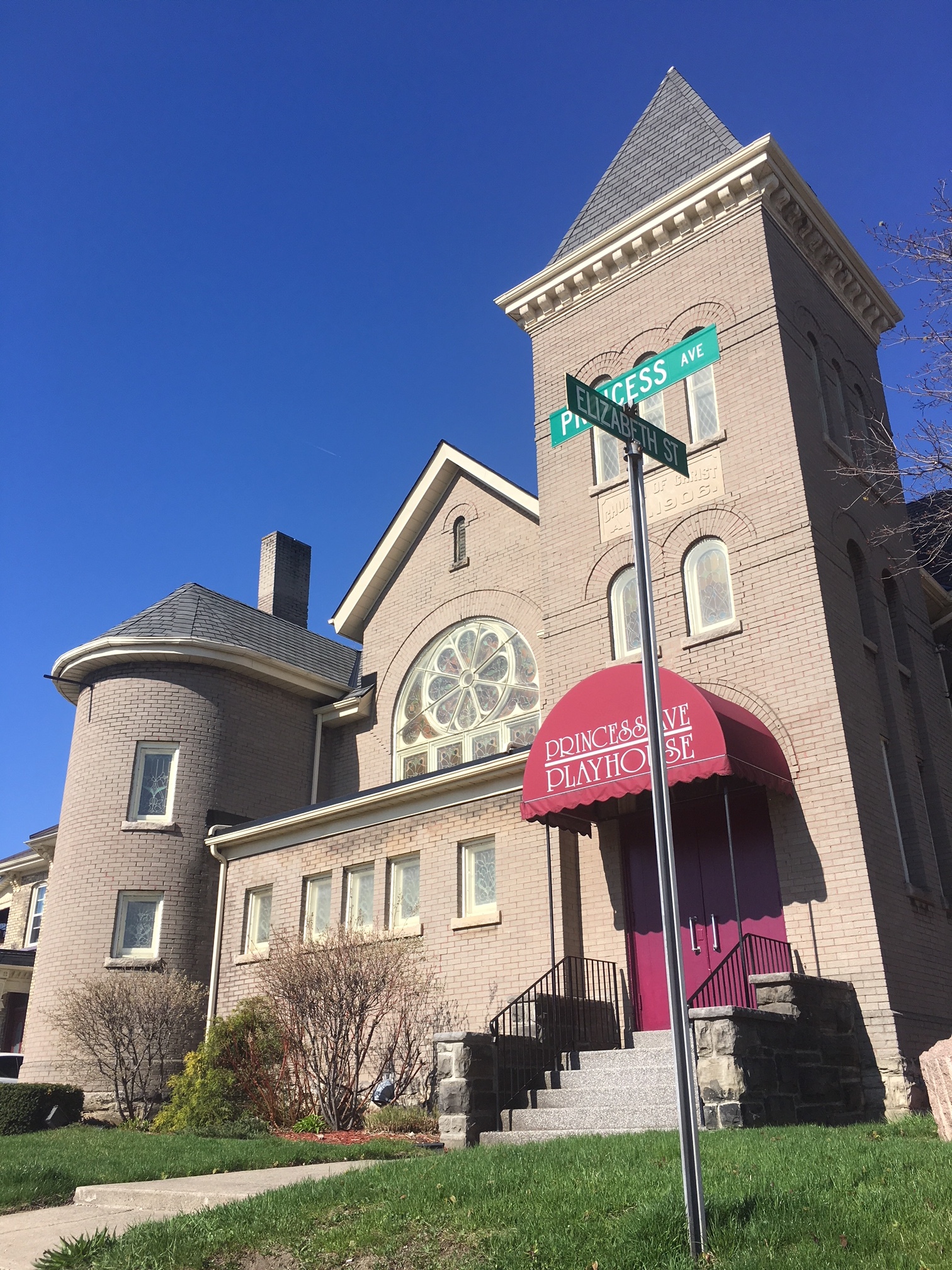 On the left, Andrew Gunn, Emily Stage & Jenn Klassen of young & free press stand in the snow to highlight the upcoming Hawksley Workman show at the historic Princess Ave Playhouse in St. Thomas; on the right, a shot of the Playhouse in springtime – the place will look beautiful in May for the concert, and we cannot wait for the warmer weather!
For those unfamiliar with Hawksley Workman and his impressive career, perhaps start by checking out the new song 'Battlefords' at the bottom of this article, and then search out older tracks like 'We Will Still Need a Song', 'Smoke Baby', 'No Reason to Cry Out Your Eyes', 'Jealous of Your Cigarette', 'Your Beauty Must Be Rubbing Off', 'Piano Blink', 'We'll Make Time (Even When There Ain't No Time)', 'Devastating', and more … there are tons of great songs!
In addition to being a Juno Award-winning solo artist, Workman plays in the band Mounties, and also has a tremendous track record of success as a producer, taking the helm on releases by JUNO and Polaris Prize nominees and winners like Tegan and Sara, Serena Ryder, and Great Big Sea. He is a powerful live performer too, and has headlined top music venues like Massey Hall in Toronto and The Olympia in Paris. He has even opened shows for the likes of David Bowie and The Cure.
Tickets for the St. Thomas show can be found here
Artist website: www.hawksleyworkman.com
'Battlefords' is the first single from Median Age Wasteland. Workman describes the song this way: "it is a piece of Canadian nostalgia, celebrating life in rural Canada in the 1980s, and the emotion and innocence that was specific to a quasi-technological time in the late 20th century."
Come on out to the Princess Ave Playhouse in St. Thomas on May 20th for an intimate show with a remarkable recording artist!